GFP Tanzania is affiliated with the U.S. based GFP International. Its mission, goals, and objectives mirror those of GFP International. It is governed by a volunteer board of directors, currently including the following.
Michael J Vallez, P.E., Chairman, CEO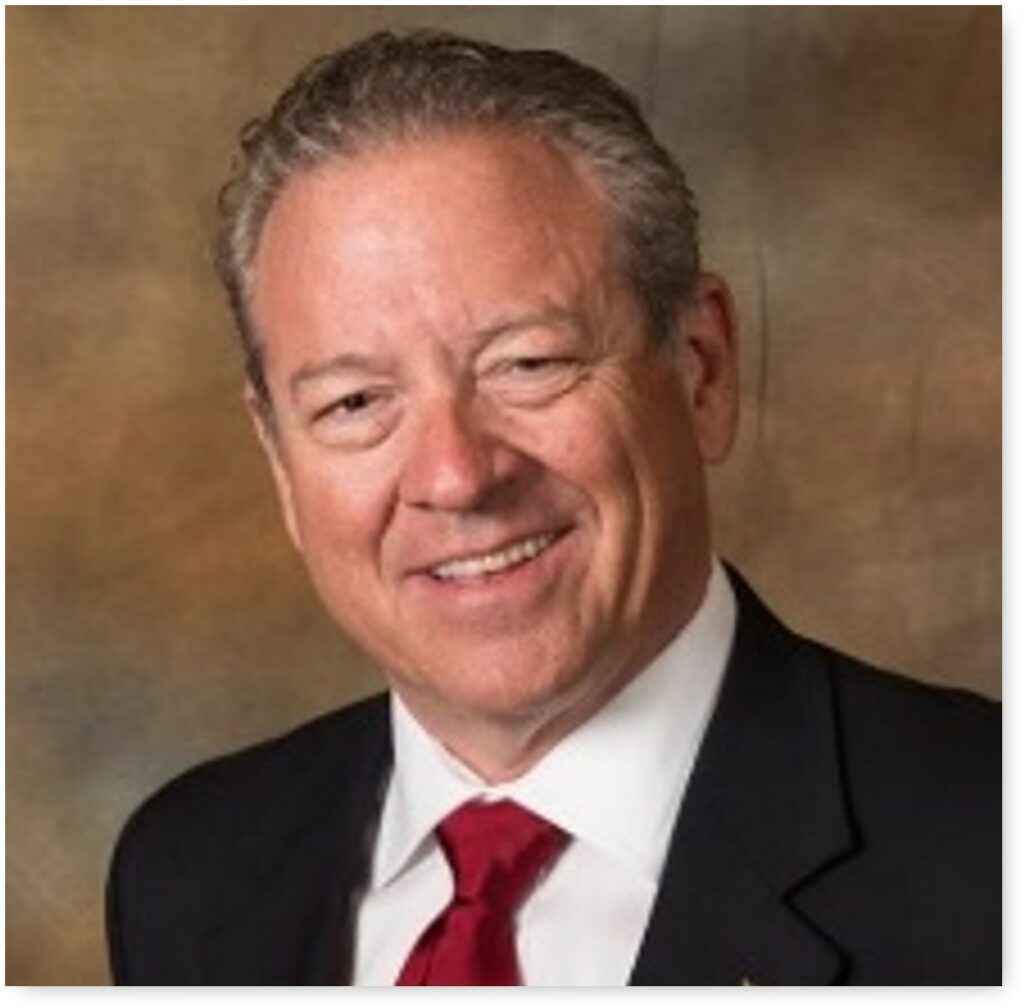 Mr. Vallez is the Chairman and CEO of GFP International and its affiliate, GFP Tanzania. He earned a BS Degree in Civil Engineering from Michigan Technological University in 1975 with an emphasis on structural and geotechnical engineering, and an MBA from the University of Utah in 1983. His master's project was a study of managerial leadership in construction and methods of creating high levels of motivation and productivity. He is the author of several books, the most recent of which was On Time and Under Budget – The Ultimate Power of Team Leadership. 
From 1975 to 2017, Mr. Vallez gained broad experience in engineering, construction, project development, construction management, design, and project execution under various methods including fast-track; lump sum; design-build; design-bid-build; engineer-procure-construct (EPC); and construction management. In 2016, he formed Vallez and Associates, an international project management, expert witness, and claims consulting firm. From 2017 to 2023, he served on the board of directors of Long International, a "top 3" construction claims consultancy where he provided expert witness consulting services to construction attorneys on cases with disputes ranging from $15 million to $850 million, and construction
management consultation to other clients. He has managed people and projects in multiple sectors including commercial, industrial, civil, and mining projects that included oil and gas facilities, mineral and chemical process plants, power plants, bridges, highways, transmission lines, high-rise hotels and offices, educational facilities, condominiums, stadiums, retail malls, performance halls, underground mine shafts and tunnels. He has completed projects in all regions of the U.S., and consulted on projects in Australia, Africa, Canada, and Mexico.
In addition to a list of confidential expert witness clients, he managed and worked on major world class projects for power companies, international mining companies, energy companies, commercial developers, and other institutions including:
ExxonMobil
Kern River Gas
Rio Tinto Mining
Union Carbide
Monsanto
Kennecott Utah Copper
Anaconda Mining Company
Molycorp Minerals
Graymont Lime
Rocky Mountain Power
Tata Chemicals
Xcel Energy
IBM
Duke Energy
Berkshire Hathaway
Ormat Technologies
Walter Resources
Air Products and Chemicals
University of Minnesota
U.S. Army Corps of Engineers
Vivint Solar
Al Johnson Construction Company
Dravo Engineers and Constructors
McDevitt & Street
Bor-Son Construction
The Woolfolk Companies
Shelard Real Estate (CB Richard Ellis)
Thor Construction
Adolfson & Peterson
Casey Industrial
Bodell Construction
DMC Mining Services
Big-D Construction
Consulting Website: https://mikevallez.com/
Nancy Halden, Board Member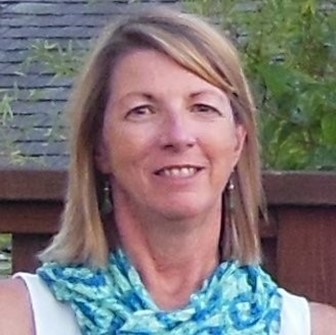 Nancy Halden is a molecular biologist and owner of Getting to Granted, a grant writing service that works with non-profit organizations to help fund their projects by seeking grant funds from charitable foundations.  She has been successful in supporting the growth of several non-profit organizations by securing key strategic funding from foundations in multiple sectors.
Nancy earned dual BA degrees in English and Biology from Rice University in Houston Texas, and a MS degree in Molecular Biology/Genetics from the University of Utah.  
Dunford G. Mpelumbe, Board Member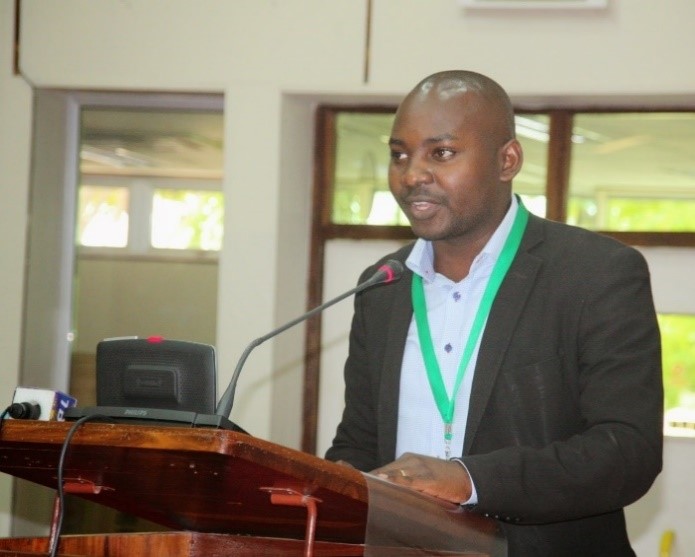 Dunford G. Mpelumbe is a leading human rights lawyer and advocate of the High Court in Tanzania currently working with the Ministry of Energy of Tanzania as a Legal Advisor. Before joining the Ministry of Energy, he worked for 6 years as Clerk Assistant at the National Assembly of Tanzania serving at the Constitutional and Legal Affairs and Energy and Minerals Standing Committees of the Parliament. He is also an Associate Partner in charge of Business Development at Breakthrough Attorneys, a leading law firm in Tanzania. He has vast experience in research, consultancy and training spanning over ten years and has worked with several institutions in and outside Tanzania including the International Criminal Court in The Hague, Netherlands,United Nations Inter-Regional Crime and Justice Research Institute in Lisbon, Portugal, Commonwealth Parliamentary Association in London, United Kingdom and Asylum Access International to mention but a few. He has a master's degree in human Rights Practice (2012, Sweden, UK, and Norway), a master's in international Relations (2010, Sweden.) and currently he is a candidate of Master degree in Oil and
Gas Law at Aberdeen University, Scotland due to be completed in December, 2023. He also served as Private Secretary to the Minister for Energy of Tanzania for one year (October 2021-November,2022) before taking a study leave.
Dr. Noel Mbonde, Board Member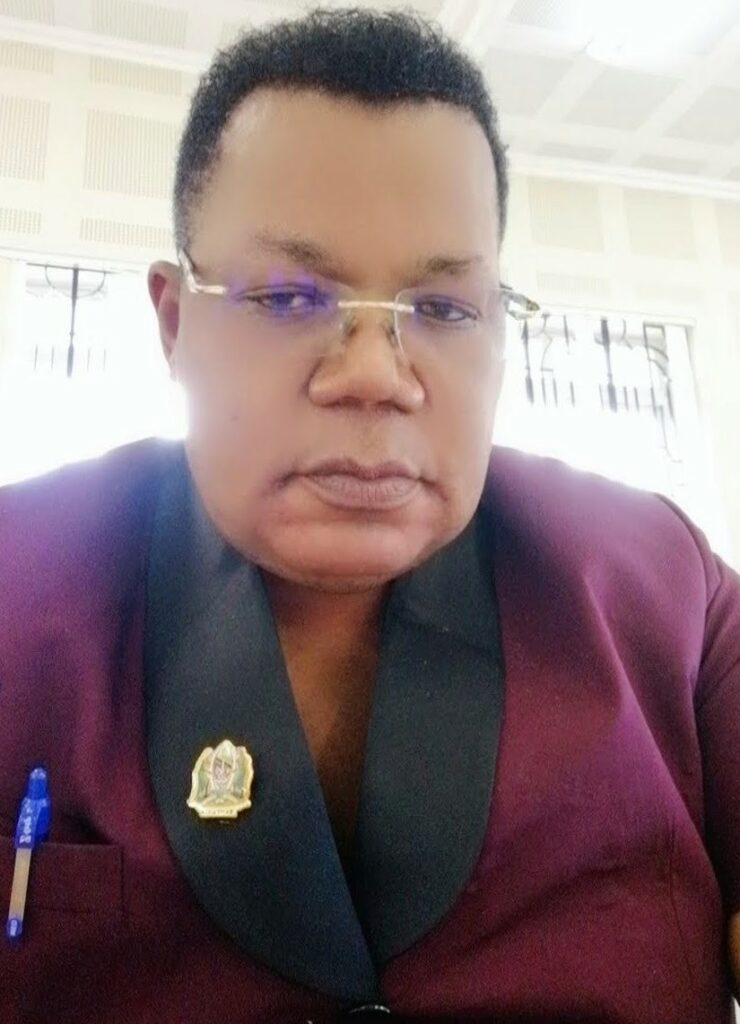 Dr. Noel Mbonde holds a PhD degree (senior Lecturer) and he is now the Director of Technical and Vocational Education and Training. He once held a position of Acting Deputy Vice Chancellor Academics, Research and Consultancy (August, 2016- April, 2018), Director of Undergraduate Studies at Mbeya University of Science and Technology (May 2014-December, 2015); Acting Principal, College of Science and Technical Education (December,2015 –August 2016); Acting Deputy Vice Chancellor Academics, Research and Consultancy of the Mbeya University of Science and Technology (December, 2013 to 1st April, 2014); Deputy Principal Academic Research and Consultancy of  the Mbeya Institute of Science and Technology (July 1st,2009 to 30th November,2014) and College Registrar of the Mbeya Technical College (January 1st 2000 to 15th January, 2005). He is an experienced Mechanical Engineer, specialized in Welding and heat treatment with more than 23 years. He first worked as a Mechanical Technician with Twiga Cement in Dar es Salaam for one year. After graduating in 1993 (MSc. Engineering in Russia) he joined Mbeya Technical College as an Instructor. He has been in the teaching Profession for more than 23 years at Mbeya Technical College and then Mbeya Institute 
of Science and Technology, and later at Mbeya University of Science and Technology, engaging himself in research, training and consultancy services. During his teaching profession, he has been in Management position for the past 15 years.
He has published more than 17 papers and reports. He has also written several academic policies of the then Mbeya Institute of Science and Technology and Mbeya University of Science and Technology and attended a number of policy-making workshops and Seminars. He is a registered engineer with the International Institute of Welding Engineers (IIW) and Engineers Registration Board (ERB). He is a Member of the Institute of Engineers Tanzania (IET). He speaks, reads and writes in Kiswahili, English and Russian languages.
Dr. Mbonde is self-motivated, enthusiastic, dynamic and hard-working person allows interaction with people across different cultures, working diversely in order to contribute his skills and knowledge as well as gaining new skills to meet organization's vision and mission. His long goal career is to be an expert in the field of engineering and Management in general.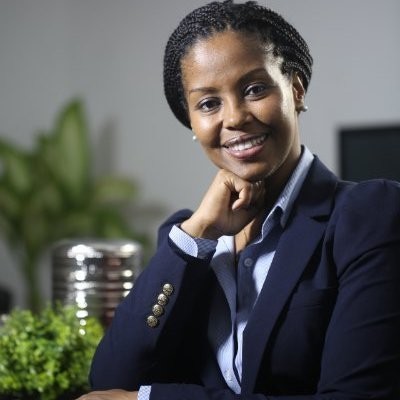 Hilu Bura is the Founder and Chair of Bloom Group Africa, headquartered in Dar es Salaam, Tanzania. Bloom Group Africa provides strategic guidance and consulting services to companies investing in the Energy sector, helping them navigate the industry's complexities and maximize their social and economic impact. Passionate about making a positive social impact, Hilu is a purpose-driven professional dedicated to connecting, equipping, and empowering entrepreneurs and innovators. Her personal mission is to bridge the gap between businesses, investors, and the public sector, fostering collaborations that support people and the planet. Ms. Bura earned a Bachelor of Arts degree from Golden Gate University in San Francisco in 2002, and an MBA from the Northampton Business School in 2013.  Having grown up in Liverpool, England, and after attending college in the U.S., Hilu brings a unique perspective shaped by cultural diversity and a drive to champion meaningful causes.  Before starting Bloom Group Africa, she was a Business Development & Local Content Consultant at BQ Contractors Limited, a globally awarded leading Oil and Gas Engineering Firm in Tanzania. At Petroleum Importation Coordinator (PIC), 
she led the Supply & Logistics team where she managed bulk fuel imports for Oil Marketing Companies in Tanzania. Through the implementation of Stakeholders Forums, she fostered collaboration among key industry players, resulting in improved operational efficiencies and outcomes for the Petroleum Industry. At Oryx Oil, a major Oil Company in Tanzania with headquarters in Geneva, Hilu gained valuable experience in shipping and logistics operations, including supply and demand planning, customs compliance management, and contract negotiations.
In addition to her professional pursuits, Hilu is also a long-time Rotarian, actively engaged in making a difference in the Dar es Salaam community.
Ryan Eubank, Board Member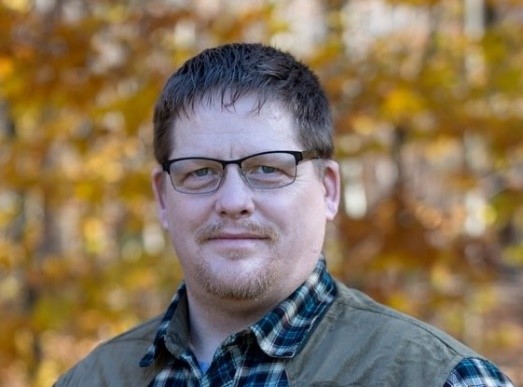 Ryan T. Eubank is widely recognized as a top leader in the field of welding instruction.  He is a Certified Associate Welding Inspector with more than 26 years' experience in the welding field.  Ryan began his career at Lincoln Electric in 1996 and attended the Lincoln Electric Welding School in 1999. At Lincoln Electric, he served as the lead instructor, training worldwide students who came to his classes in Ohio to learn the latest welding technologies.  He is a longtime member of the American Welding Society (AWS). He is an experienced welder and has worked in the capacity of Welding Instructor for the past 22 years.  He has consulted on the design and development of over 20 welding school facilities nationwide.
Ryan is a licensed teacher in the state of Ohio in the areas of Industrial Maintenance and Welding.  He is a Skills USA advisor and has had students place first in the national competition for the past two years and placed in the top 5 for the past 16 and qualify for the national welding competition for the past 18 years.
Ryan has also qualified students to compete for the world welding trials and in 2022 has a student that has been selected to represent the United States in the event in October. In 2018 he was the AWS national educator of the year. In 2022 was the state of Ohio adjunct college teacher of the year.
Ryan consults with nationally recognized organizations as a Subject Matter Expert including but not limited to: Texas A & M; Boy Scouts of America; Lakeland Community College; Cincinnati State University; Experimental Aircraft Association; John Deere; Pennsylvania Institute of Technology; U-Link; Boilermaker's Union; Electrical Union; Carpenter's Union; 4-H; US Army; US Air Force Academy; Tulsa Welding School.
Brian Singer, Board Member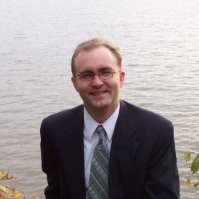 Brian holds a Master of Arts degree in Social Change & Development from The Johns Hopkins University – Paul H. Nitze School of Advanced International Studies (SAIS).
Brian spent two years in Tanzania as a math teacher with the Peace Corps. Since that time, he has returned to East Africa more than twenty-five times while guiding charitable groups and starting Project Zawadi. He has a graduate degree in Social Change and Development and has spent more than 15 years assisting low-income entrepreneurs in the USA.
He has more than 20 years' experience lending to small businesses while also running a non-profit organization and a small business. Skilled in Nonprofit Organizations, Public Speaking, Fundraising, Economic Development, and Program Development.
Maria Burquest, Board Member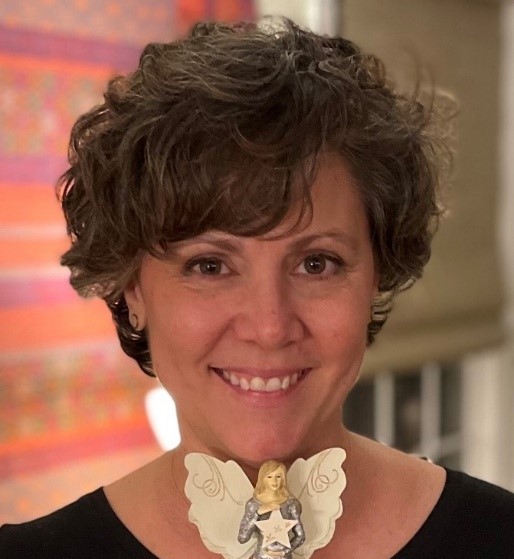 Maria Burquest is a Marketing and Communications professional with 30+ years of experience leading strategic communications for a range of corporate initiatives, consumer brands, health care, arts & entertainment, and non-profit organizations. Recently retired from one of the world's leading consumer goods companies, Procter & Gamble, her assignments have been global, national and local in scope. 
Since 2013 Maria has served on the board of Karama Connection, a small Tanzanian organization based in Arusha that cares for children affected by HIV.  She earned a BA degree from University of Dayton in 1987 and resides in Cincinnati OH.
Barbara Gentry, Board Member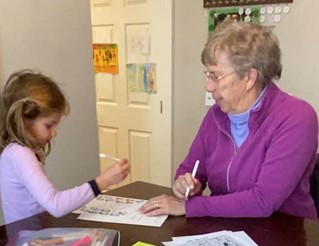 Barbara Gentry is a retired schoolteacher and administrator.  She specialized in biological sciences with a strong interest in environmental studies.  She currently is on the board of the Gun Violence Prevention Center and the Global Faith Partners.  She is active in her local Presbyterian church and enjoys sports of many types.
Barbara earned B.S. Degree from Utah State University in 1976, and a M.A from Western Governors University in 2009.  MEd from the University of Utah in 2011